4 years ago
GINAbot Tutorial - Lesson by @luisferchav.
Ginabot tutorial by guest teacher @luisferchav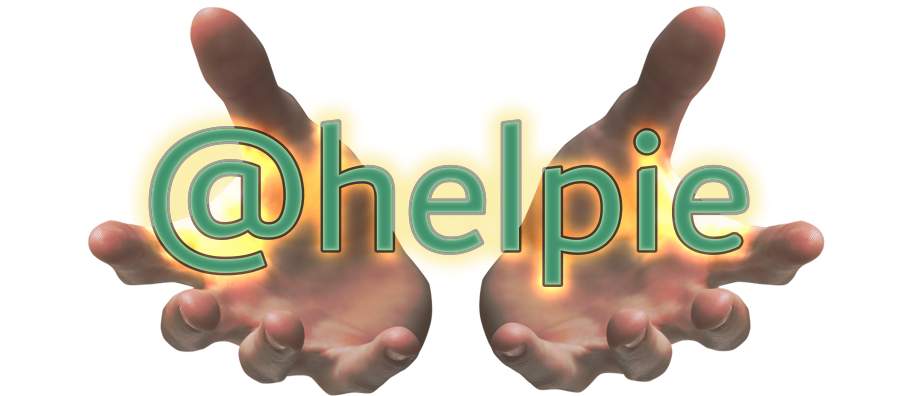 Hello dear Steemians and @helpie members!
This is a tutorial on how to use and setup the incredible tool known as GINAbot!
---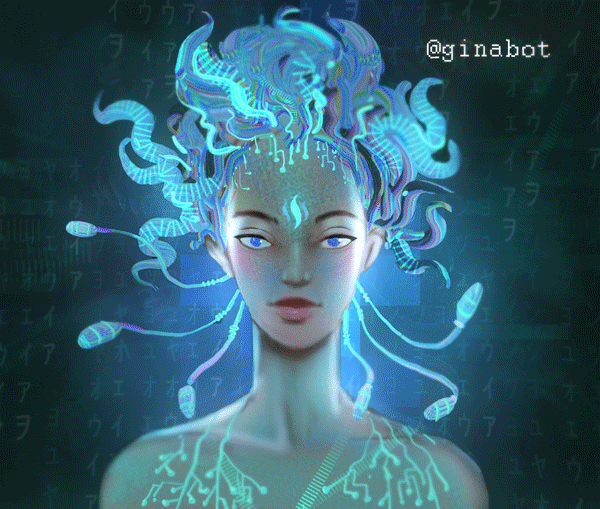 Art by @kemane
---
For those of you that don't know it was created by @neander-squirrel and
it is THE discord notification bot, at least IMHO :)
If you've been posting on steemit for a while and thinking to yourself:
-Why isn't there a notification system that lets me know when I get a reply or when I get mentioned by another steemian?
Well.... I got great news for you! GINAbot can do all those things and many more and it's a FREE and open source service!!
These are the current types of notifications you can setup:
-Comments
-Follow, unfollow + mute
-Mentions
-Word watch (mention of custom text in comments/posts)
-Resteems
-New post from any author you select
-New post with any tag
-Blacklist user(s) (no notifications about blacklisted user actions)
-Upvotes, downvotes
-Cancelling of votes
-Money transfer (in and/or out)
-Delegation
-Curation and author rewards
-Witness vote (with useful details)
-Producer reward
-Missed block
-Node recovery
-Price feed
To get a more detailed explanation on each item click here
---
Before we get started you need to make sure you have a discord account, you can create one on a browser or you can install the app on almost any device, it can be your phone, your computer or your tablet. You can use it with a browser but I recommend installing the app, you can find the apps on the android store, the IOS appstore or download it here for pc.
If you post on steemit with any regularity and don't use discord yet, you're missing out big time! Discord is where people on steemit livechat with each other!.
---
Once you have discord installed you need to get into the Minnow-Power discord server, you can do so by clicking here.
When you get there you must go to the #registration channel and type
"..reg YourSteemitUsername", GINAbot will respond with a memo code, copy it and send 0.001 SBD with the memo you have to @ginabot on Steemit. GINAbot will return your SBD and tell you that your account has been validated!

---
It used to be $reg and $set before, now you must use ..reg and ..set
---
Then you will get a link to your notification settings, this link is private to you, don't share it with anyone!

As you click the link, it will take you to your notifications setup, here you can choose what types of notifications you wish to receive.
You can choose to get notifications like when your favourite steemian publishes their latest post or when you get mentioned by anyone on Steemit, or even when a word or a phrase is used on steemit!!!
Make sure notifications are active:
Select all the notifications you want and hit save at the bottom of the page and you're done! You will start receiving them right away!!
---
I hope this tutorial is helpful to you, you can follow @helpie if you haven't yet for more tutorials, trivia and chances to participate and maybe win some upvotes! :)
You can also follow @neander-squirrel and @ginabot on Steemit and get more information here.
Also be sure to send some love to @neander-squirrel, this is an incredible free service and he deserves all the recognition!!

Disclaimer.- Only registered users will have guaranteed upvotes from @helpie, anyone is welcome to participate of the daily activity, as we have admins upvoting minnows you partake of the mini classes. You are not required to upvote @helpie 's post to participate, this will not give you a bigger upvote, this initiative is not meant to be a vote for vote operation, it's an educational tool only.
If you want to be considered to join @helpie as a minnow in training, please consider joining Palnet / MSP and participating actively of the community, we have scouts constantly looking for the right minnows to support, and they will reach out with a private invitation.
---
Originally posted on Helpie. Steem blog powered by ENGRAVE.